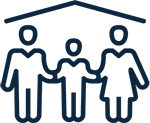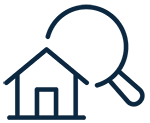 Bringing the industry

back into balance
For too long, buyers have lacked qualified assistance. In Australia, the real estate industry is fundamentally skewed in favour of sellers. We solely represent buyers and provide them with independent representation throughout the property transaction.
We help our clients make informed and intelligent buying decisions
Buying a property is one of the largest investments we make in life and our role is to empower our clients so they buy with confidence. As qualified property professionals, we help our clients make informed and intelligent buying decisions, mitigating risks of making a costly mistake.
We are about building long-term relationships based on
transparency, diligence, strong ethics and professionalism.
"We acknowledge the role of our profession within the community and how big an impact we can have on the future livelihood of our clients. Whether that be securing their future home or assisting them with their wealth creation goals. We do not take this responsibility lightly."
"After working in the property industry for over 20 years as a valuer, property investment advisor and Buyer's Agent, the need for independent professional advice for buyers has never been more important. I believe the industry as a whole is too focused on the transaction and moving onto the next "deal". We look to forge a long standing relationship with every client that we work with."
Success Stories
See how our team has achieved success for both home buyers and investors alike.
We take pride in our company motto, it's simple; 
"We only present a property to a client that we would happily buy ourselves."
We make buying property an enjoyable & rewarding experience
Let our professional team of Buyer's Agents and Property Investment Advisors go on the journey with you.